Mostbet affiliate program for partners
Despite the excellent and extensive bonus section for every Mostbet player, you can also take part in the Mostbet Affiliate Program. Thanks to this, you can invite new players, and get extra money from it for betting or personal use.
Officially, the Affiliate Program of Mostbet is registered and located in Nicosia. The concept of the affiliate program is simple – invite new players, and Mostbet will award you with 15% of their income for every user who placed bets. It's as easy as it gets – register with our Affiliate Program, refer new players and get money!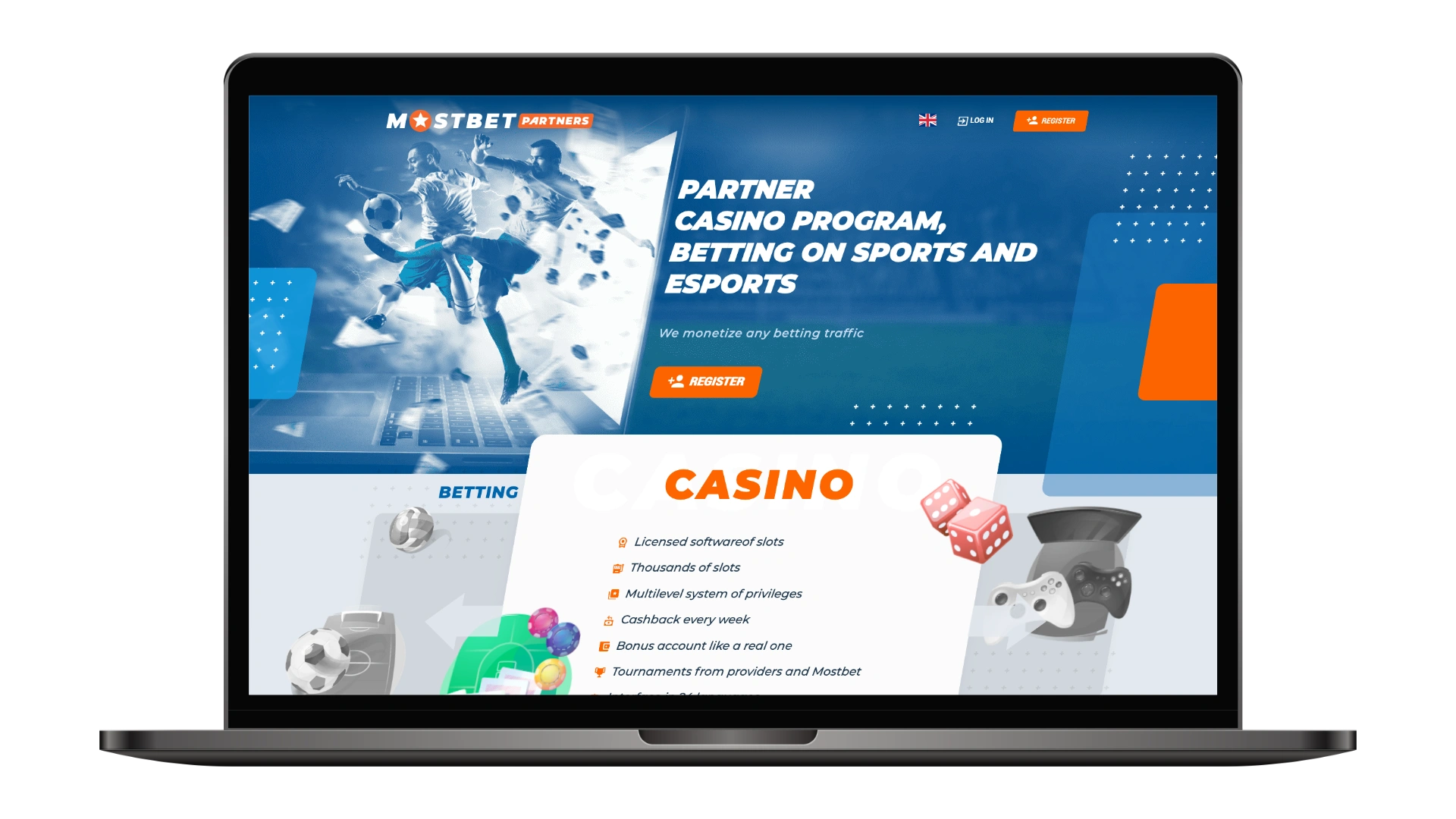 How to register at Mostbet affiliate program?
If you have decided that you want to take part in the Affiliate Program, you need to register at Mostbet. To do this, you need to do the following:
Visit Mostbet;
Log into your account;
Click "Invite Friends";
Click "Complete the Profile";
Fill in your personal information;
Click "Save Settings".
Congratulations, you are now a member of the affiliate program! Now, you need to invite new people to Mostbet, and receive your additional money.
Affiliate program rules
Despite all the charms of the Affiliate Program, it has rules that must be followed for successful operation. They do not include anything complicated, and are almost always automatically enforced. They consist of:
Verify your Profile;
Make at least one successful deposit;
Agree with Terms and Conditions.
As you can see, they all are really simple to meet, and it won't take more than 5 minutes of your time.
Types of commission for partners
You can choose one of the three options for earning income from the Mostbet affiliate program. These include:
RS up to 60%;
CPA up to 75$;
Hybrid – both of the above, partially.
RS is the most commonly used one among these three of the Mostbet Partner. The concept of RS is that the webmaster receives from the affiliate program each time his referrals use money for betting. RS will start working once the registration of a partner is complete.
Benefits of Mostbet affiliate network
Any player who hasn't heard about the affiliate program before may have the question, "Is it even worth taking part?" To give you a clear understanding, you can find out the benefits of the affiliate program below:
Simple registration. Just for spending 10 minutes of your time to fill in the requirements, you can receive the opportunity to receive money from your referrals' bets;
Low cost of start-up. You don't need to pay money for ads or visuals to be a partner of the affiliate program. Simply invite new people with your referral link.